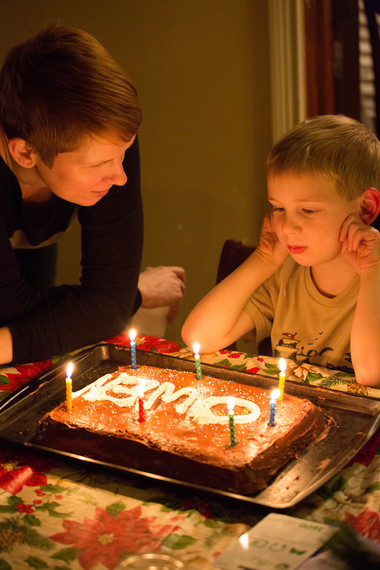 Right around his seventh birthday, my son Owen started developing a lot of fears. And over the following year, his fears persisted. Some even got worse.
Mirrors. Windows. Dolls. The sound of an Android ringtone.
Though he's slowly starting to overcome those fears, for at least a year I found him, most mornings, wedged under his older brother's bed or curled into a ball by his feet.
Other nights, he'd come into my room in the middle of the night and stand next to my bed, looking miserable, until I woke with a start. I started making him a little nest on the floor next to me so that he could just crawl in without waking me all the way.
I'm not exactly sure what spurred Owen's fears, but he came by them honestly. From as early as I can remember until the time I was 9 or 10, I occasionally got scared and lonely at night. I remember creeping into my sister's room from time to time, looking for comfort.
After my parents divorced, my mom would occasionally relent and let me sleep in her bed at night, something she'd never, not for one second, entertained with me or any of my older siblings before that.
But I remember how relieved and comforted and safe I felt when I got to crawl into the warmth of her bed.
Click Here to Read Full Article