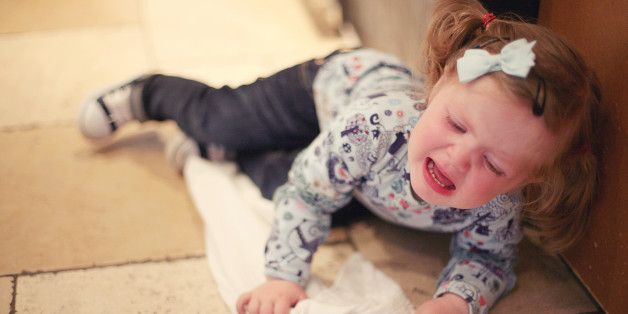 JILL TINDALL VIA GETTY IMAGES
Popular parenting wisdom advises dealing with toddler tantrums in one of two ways. Ignore the 'attention seeking behaviour' and reward the toddler when they are good, or discipline the toddler by punishing them through exclusion. The naughty step and time out are commonplace in millions of homes around the world. Do they really work though? Child psychology and neuroscience says otherwise. Here are four reasons why you may want to reconsider your response the next time your toddler has a tantrum.
1. Toddlers can't help tantruming.
Toddlers tantrum for one simple reason, their brains are not like adults. The immature connections in their brain don't afford them the same emotion control as us. Our sophisticated brains allow us to control our impulses, act in a way that we know to be socially acceptable and calm our emotions before we become violent or out of control. Toddlers physically can't do this. When they tantrum they are not being naughty or manipulative, they're just being toddlers struggling with big feelings, poor communication skills and even poorer emotion regulation skills. To us it may seem ridiculous to tantrum over the colour of a cup or the shape sandwiches are cut into, but to a toddler these things are as important as paying our rent or our mortgage is to us. Just because it's not 'big stuff' to us, it doesn't mean it isn't to the toddler.